OLAC Mission
OLAC, the Open Language Archives Community, is an international partnership of institutions and individuals who are creating a worldwide virtual library of language resources by: (i) developing consensus on best current practice for the digital archiving of language resources, and (ii) developing a network of interoperating repositories and services for housing and accessing such resources.
News
New OLAC Search Service: In December 2010, to mark our 10th anniversary, OLAC announces a new search service... More...
Language Archives Tutorial at LSA: In January 2009, an OLAC-endorsed tutorial on language archives was held at the winter meeting of the Linguistic Society of America... More...
OLAC Presented at three Pacific Conferences: In 2008 and 2009, OLAC is being presented at conferences in Australia, the Philippines, and Hawaii... More...
OLAC Presents at Driver Summit: In January 2008, the DRIVER project convened a Summit [re] an operational confederation of digital repositories... More...
OLAC Presents at NSF Workshop on Documenting Endangered Langauges: In October 2007, the US National Science Foundation put on a workshop to assess the state of the art in documenting endangered languages... More...
OLAC receives new NSF Sponsorship: The US National Science Foundation has funded a project OLAC: Accessing the World's Language Resources... More...
Documents
OLAC Standards - specify how OLAC operates
Recommendations - express consensus of OLAC members regarding language resource archiving
Notes - background information and guidance for implementers
General Information:
Overview | FAQ | Implementers' FAQ
Find Language Resources
Try OLAC's new search engine at: http://search.language-archives.org/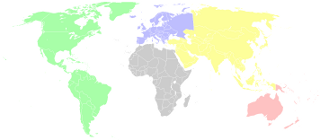 Region: Africa Americas Asia Europe Pacific
OLAC Coverage
OLAC Archives contain over 100,000 records, covering resources in half of the world's living languages. More statistics on coverage.
Join the OLAC Community
Sign-up for the OLAC-General mailing list, and help with the creation of standards and best practices for language resource archiving (Archives).
Contact
The OLAC coordinators may be contacted via email.