OLAC Mission
OLAC, the Open Language Archives Community, is an international partnership of institutions and individuals who are creating a worldwide virtual library of language resources by: (i) developing consensus on best current practice for the digital archiving of language resources, and (ii) developing a network of interoperating repositories and services for housing and accessing such resources.
News
OLAC Joins the Linguistic Linked Open Data Cloud: The OLAC system has now been integrated with LLOD... More...
New OLAC Page Listing Archive Submission Policies: As a service to linguists who are in search of an archive that could receive a deposit... More...
New OLAC Search Service: In December 2010, to mark our 10th anniversary, OLAC announces a new search service... More...
Documents
OLAC Standards - specify how OLAC operates
Recommendations - express consensus of OLAC members regarding language resource archiving
Notes - background information and guidance for implementers
General Information:
Overview | FAQ | Implementers' FAQ
Find Language Resources
Use OLAC's search engine at: http://search.language-archives.org/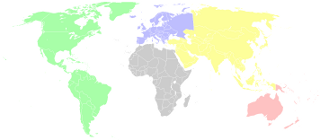 Region: Africa Americas Asia Europe Pacific
OLAC Coverage
OLAC Archives contain over 300,000 records, covering resources in half of the world's living languages. More statistics on coverage.
Join the OLAC Community
Sign-up for the OLAC mailing list and stay current with standards and best practices for language resource archiving (Archives).
The OLAC coordinators may be contacted via email.